Payments, Returns and Refunds Policy
Returns
Item may be returned within 30 days of purchase.  Item must be in its original unused condition to be returned, unless there is a manufacturer defect.
Please email admin@lookoutforscout.com to request a refund and we will assign you a tracking #.

Mail your returned item to:

Family Holiday Traditions, LLC
168 West Main Street # 700
New Market, MD 21774
3. Include in your package a signed letter stating the reason for your return and the original receipt.
Return Exceptions
Some items cannot be returned if they are opened. Merchandise that has been worn, used, or altered will not be accepted for return or exchange.
Restocking Fee
All items are subject to a 10% restocking fee, this will be deducted from your refund. Shipping and handling fees are not refundable.
Payment Policy
Accepted Methods of Payment
Credit Card (Visa, Master Card, American Express, Discover)
Credit Card Charges
Your credit card will be charged when you place your order. If we are not able to fulfill your order for any reason your credit card will be refunded.
Shipping Policy
All orders are shipped standard by the United States Postal Service within 7-10 business days.  The shipping rate is based on product weight and location.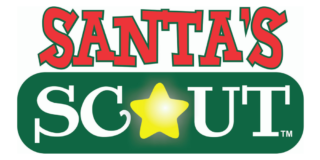 Family Holiday Traditions, LLC
168 West Main Street # 700
New Market, MD 21774, U.S.A
Tel: (833) 287-2688 (toll free)
Contact Us/Wholesale Inquiries